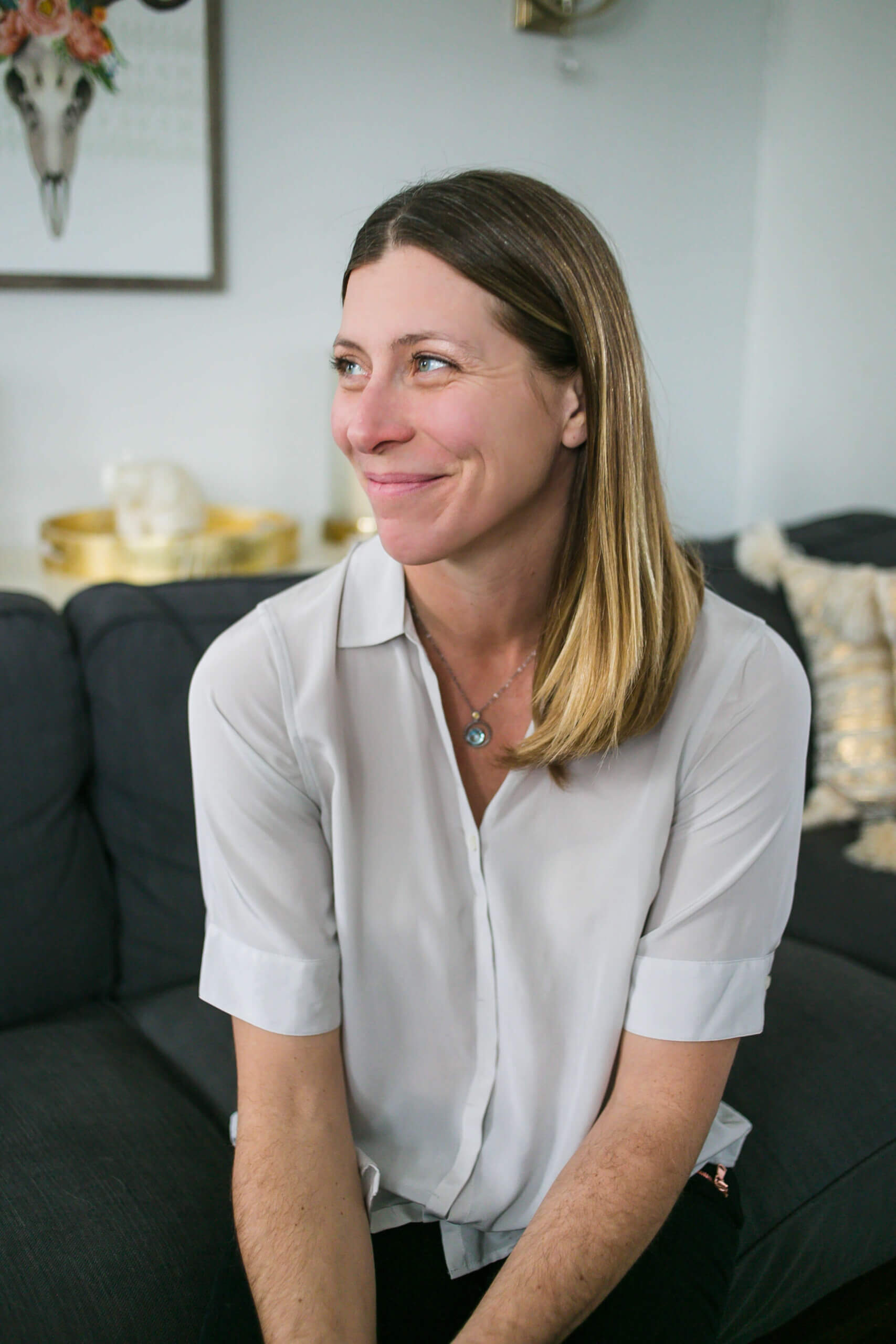 Acupuncturist, meditation + mindfulness coach, clairvoyant, yogi, essential oils educator, and a lover of learning!
Hi, my name is Kelly, I grew up in Michigan and graduated from the University of Arizona in 2000 with a BFA in Dance and a BS in Physiological Sciences.From Tucson, I moved to Chicago to dance professionally, and during that time I found my yoga practice to be quite necessary for my mental and physical wellness.I spent many years teaching yoga in Chicago and also taught English while living abroad in Japan in 2004.Upon returning to the US, I enrolled in graduate school at Pacific College of Health Sciences in Chicago.After four years of training in acupuncture and Chinese herbalism,I received my Masters in Traditional Oriental Medicine.
I hold an alternative outlook on health and medicine.Even at a young age, I held an innate belief system around caring for the body that reached beyond traditional roles of medicine.Knowing that energy is everything and everything is energy, the body has the capacity to heal itself and with a shift in the energy, possibilities are endless.These are the principles under which I practice each healing modalities: Acupuncture + Meditation + Psychic Readings.
In 2012, I started my meditation practice.I felt overwhelmed, anxious, and held a lot of resentment and anger in my space.I had a 3 year old newly diagnosed with hearing loss and 18 month old twins, and felt like life was happening to me and that things were out of control.It was the tools I learned in Clairvoyant Meditation that allowed me to start to heal, see the world through a new perspective, change my behaviors, and manifest what I wanted in life.
"I learned a new way of being which included ease, peace, and joy!"
Eager to learn more, I continued to explore my psychic abilities and complete my Clairvoyant Training at Psychic Horizons in San Francisco.This training and my experience with energy work over the past 10 years, lends to a unique style of working with my clients whether seeing a client for acupuncture, meditation or a reading.
Currently, I reside in Jackson Hole, WY fulfilling my connection to the outdoors.I 💜 hiking, biking, Katonah yoga, swimming, snowboarding and traveling with my family.I absolutely love working with clients on their healing journey, because nothing feels better than feeling good in your body!